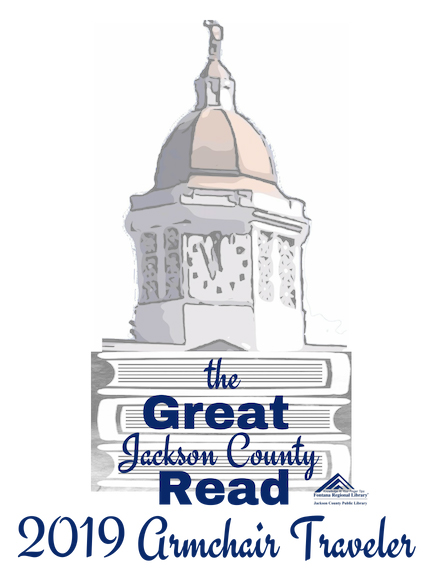 Welcome to the 2019 adult summer reading program, Great Jackson County Read: Armchair Traveler. This year we will be taking flight from the comfort of our homes by reading books that take place in far-away places or are written by authors from different cultures - check out some of the suggested reading below! Keep track of the pages that you read and the places that you "visit" to receive raffle tickets to enter into drawings for prizes of your choice. 
The adult summer reading program will begin on June 3rd and last until September 3rd. Stop by the Jackson County Library to sign up and pick up your Armchair Traveler passport. You can also
register online
but you will still have to come by the reference desk to get your passport. Please remember to join our
Great Jackson County Read facebook group
as well to keep connecting with what your neighbors are reading. 
For easy use, please login to your online library account first.My Account
Displaying 1 - 20 of 75
Pages