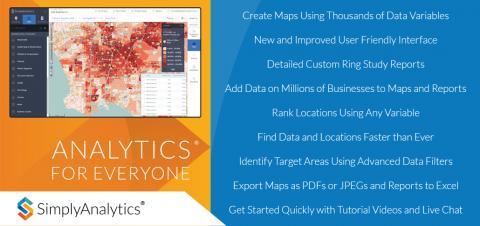 Web-based mapping application that lets you create professional-quality maps and reports using demographic, business, and marketing data.
how_to_reg Creating an account
Some resources and databases allow you to create an account to store progress or research information. When creating accounts for library resources & databases, please be sure to select "Fontana Regional Library" if prompted to select a library.
Librarian Tips
If you're new to Simply Analytics start with the
SimplyAnalytics Reference Guide
, designed to help you get up and running as quickly as possible.