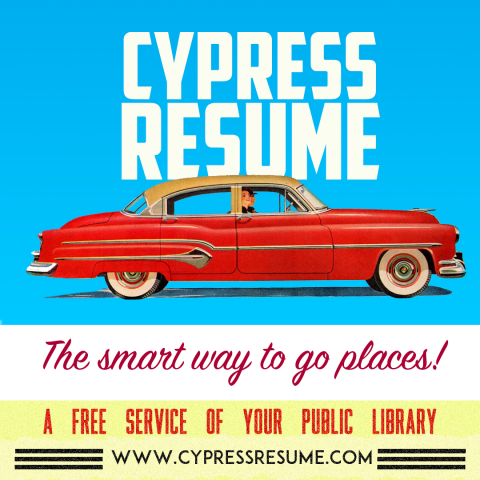 Cypress Resume is the simplest, most effective tool for resume creation on the market today. Specifically designed for job seekers skittish about writing, Cypress Resume allows anyone to create a professional resume in a matter of minutes.
how_to_reg Creating an account
Some resources and databases allow you to create an account to store progress or research information. When creating accounts for library resources & databases, please be sure to select "Fontana Regional Library" if prompted to select a library.
Additional Vendor Information and Help
Cypress Resume is an online resume builder that lets you create professional-quality resumes, including cover letter and references, in three quick and simple steps:
Enter your name, contact information, work history and education.
Choose the title of your desired job or simply the skill set you wish to highlight.
Finally, choose from a collection of concise and professional job statements to ensure your resume will stand out. And that's it! In a few minutes you will have a great-looking, well-written resume that will give you the edge in today's ultra-competitive job market.
Related Featured Media