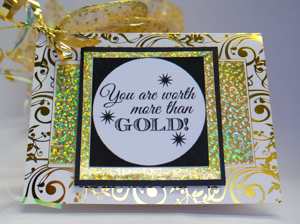 "Our family truly believes you guys are worth 'More Than GOLD!' Thanks for all you do..." -  Lenora, Rick, Polly, Levi & Ricky
---
"I am unable to get internet where I currently live and this allows me access; also since coming here I have met new people and made new friends as well and we are becoming quite the "little" group here! Allows me to save $ if new books are available to read (I have no TV & books are my entertainment!)"
- Lyn B.
 
"Teen Programs are cool and I made a lot of friends! Thanks for a great time!"
- James
"We love coming to the library because there's always something for everyone to enjoy. My children have very much enjoyed the summer reading program and classes and best of all they always leave and have learned something new. The staff in the children's section are very polite, helpful, very interactive with the children, and patient. I am very impressed with the job they do. We always look forward to our trips to the library and checking out books so we always have new "bedtime" stories to read. Thanks to EVERYONE for providing Macon County with a wonderful library. Something we have that we can be very proud of!! Great job guys!!"
- Heather, Brady & Chance N.
 
"The library has provided my favorite job ever; I've made dear friends though the library, but best of all, I met my husband in the library!!!"
- Kristina M.