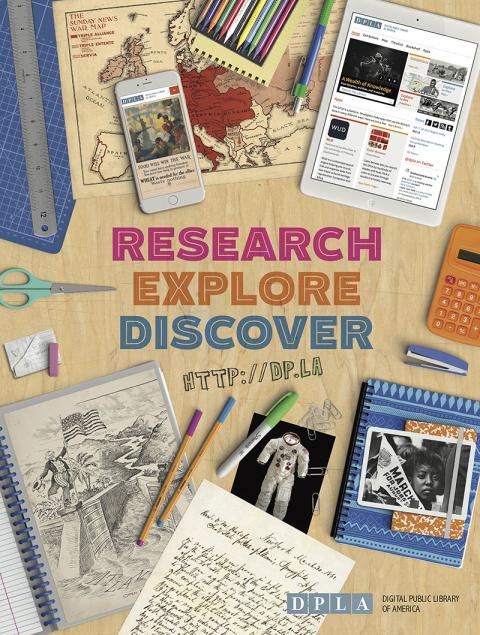 The Digital Public Library of America (DPLA) provides access to millions of photographs, manuscripts, books, sounds, moving images, and more from libraries, archives, and museums across the United States. Find primary sources to use in school projects, academic research, family history research, and more.
Alternative Name or Keywords
NC ECHO
how_to_reg Creating an account
Some resources and databases allow you to create an account to store progress or research information. When creating accounts for library resources & databases, please be sure to select "Fontana Regional Library" if prompted to select a library.
Additional Vendor Information and Help
Fore help resources visit: 
https://dp.la/guides
DPLA connects people to the riches held within America's libraries, archives, museums, and other cultural heritage institutions. All of the materials found through DPLA—photographs, books, maps, news footage, oral histories, personal letters, museum objects, artwork, government documents, and so much more—are free and immediately available in digital format. The cultural institutions participating in DPLA represent the richness and diversity of America itself, from the smallest local history museum to our nation's largest cultural institutions.